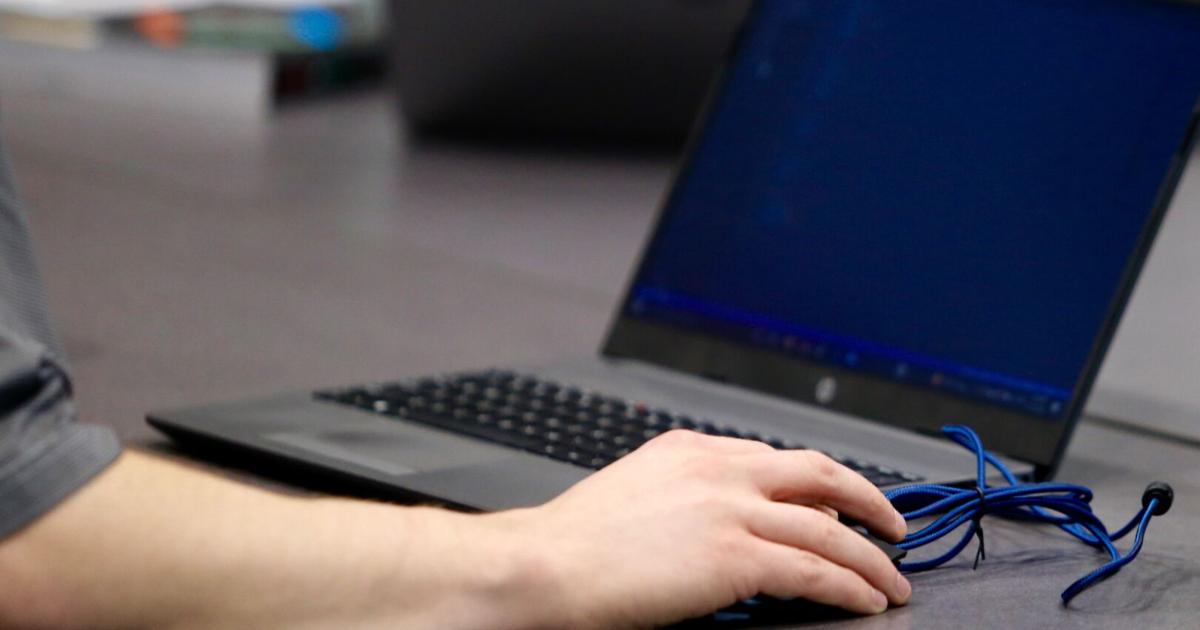 Southern Indiana Works continues to implement coding program in region | News
JEFFERSONVILLE — A Louisville program making its way to southern Indiana welcomes people from all walks of life to participate and gain a foundation in coding.
Code Louisville is a KentuckianaWorks program that Southern Indiana Works (SIW) operates in Clark and Floyd counties. There are two cohorts taking place in southern Indiana in New Albany and Jeffersonville.
To further its mission of creating a skilled workforce, SIW has partnered with different community stakeholders to help community members gain coding skills.
The Code Louisville program offers courses that teach basic coding skills as well as specific coding languages ​​for people trying to break into the software development field, according to SIW Product Development Coordinator Jen McNelly.
McNelly said the course is split into two 12-week sessions. The first 12 weeks teach front-end web development, through basic and more advanced HTML. During the 12 second weeks, students learn a specific coding language, such as C#.
Classes are a good way for people interested in this new career path but who might be intimidated, according to Code Louisville volunteer mentor Zach Woodward.
"I think it's perfect for people who are in that specific boat, like people who might be hesitant about it," Woodward said. "It's a very accessible thing for a lot of people."
Those who want to take the course aren't expected to have a background in coding, but McNelly said they should have some basic computer skills.
Woodward noted that many of the challenges students face are transitioning from their current jobs to this new field.
Classes are self-directed with in-person classes meeting once a week with a volunteer mentor. The in-person sessions allow professionals in the field to answer students' questions and help keep them on track, according to McNelly.
McNelly said when students complete the courses, they will have a portfolio they can use to showcase their skills to employers.
Software and website development jobs are expected to grow by 26% over the next five years in the region with a median salary of $80,000, according to SIW executive director Tony Waterson.
Woodward, who is also a senior software developer at Global Payments, has seen firsthand the need to fill these jobs locally.
"I think every business needs more software developers…It's an industry that's ripe for people," Woodward said, "There isn't a business I can think of that can escape the reality of needing some kind of software development."
Because of the presence of this digital access in all companies, Waterson said SIW prioritized digital literacy as a need for all employees before they were considered job ready.
Code Louisville is part of SIW's goal to help employees "get digitally savvy," according to Waterson.
Mandi Elliott, currently a student at Code Louisville, hopes to learn skills that will help her in her economic development work.
"Part of our responsibility is to cultivate economic growth in the community, and one area that, because I live in a rural community, we really miss is cutting-edge technology," Elliott said.
Elliott said she hopes taking this course will help her identify good investments in the future as an economic developer.
"I felt like since this program was available and it was free, it might be a good place to start," she said.
For 19-year-old Avenea Clements, taking this course will help prepare her as she heads off to college in the fall to major in computer science.
"I want to be able to learn the basics of coding, like the basics, first, then when I go to college I want to be able to have that in my background just as extra support that I can lean on ", she says.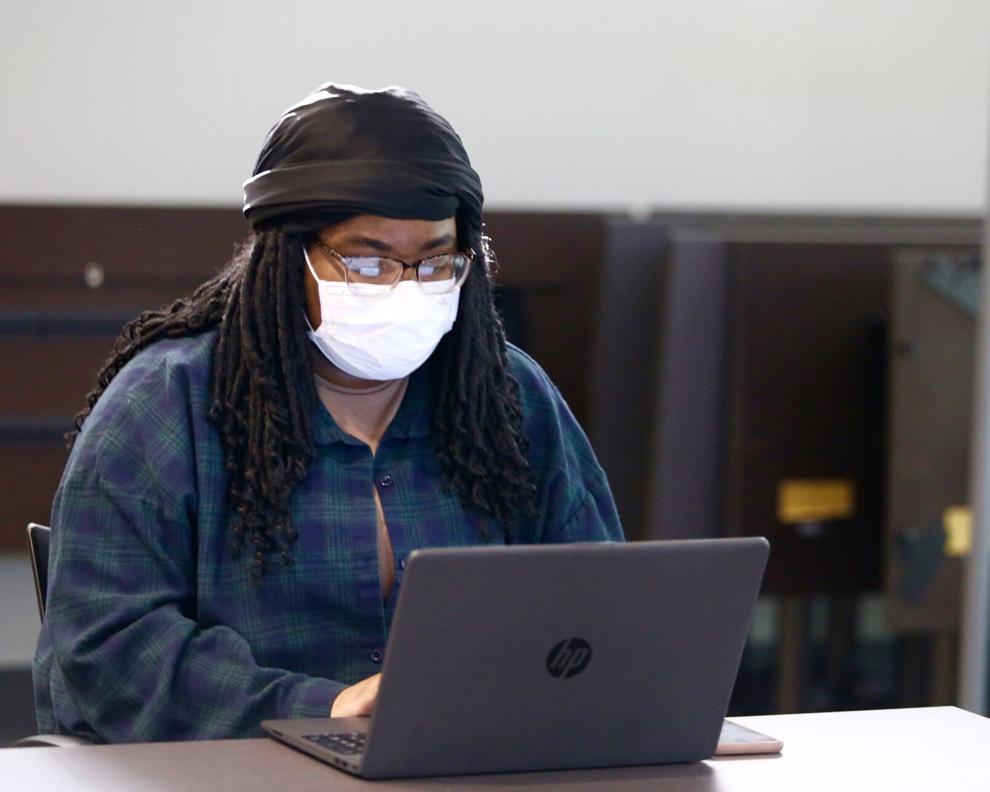 The Jeffersonville Township Public Library serves as the meeting place for the mentorship class, and the library foundation has also invested in the local program.
"One of the primary goals of our foundation is to promote lifelong learning, and the Code Louisville program does an outstanding job in that regard," said library director David Seckman. "Not only that, but the Code Louisville program gives people the skills they need to pursue higher-paying jobs, which also puts money back into the local economy."