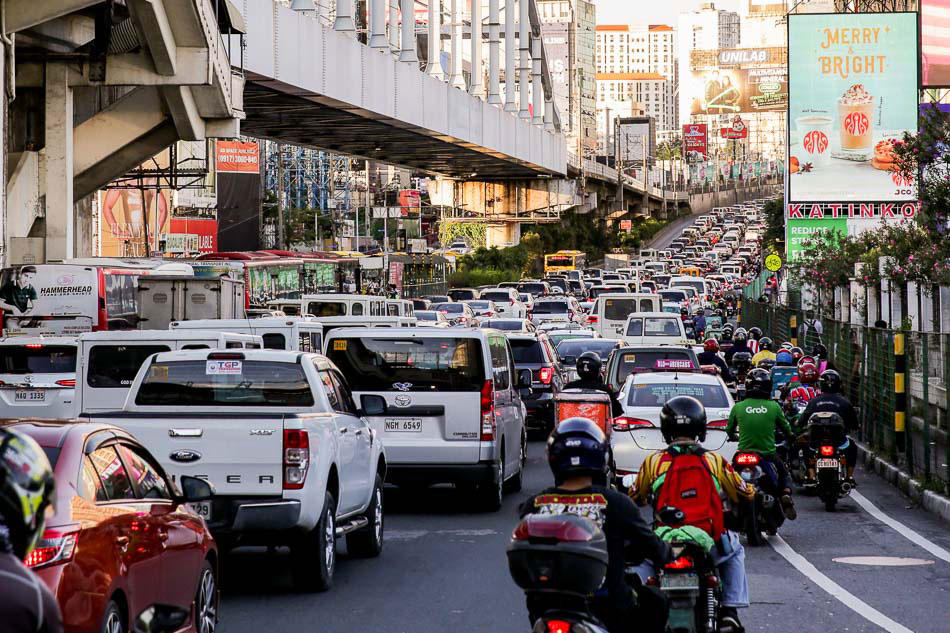 MMDA will recommend the return of digital coding to the NCR
MANILA (UPDATE) – The Metropolitan Manila Development Authority will recommend the re-imposition of a modified digital coding system in the capital region, an official said on Monday.
MMDA chairman Benhur Abalos said traffic had already returned to pre-pandemic levels, particularly on Friday.
"This week, I will probably hand the study over to the mayors, for them to consider," he said at a press briefing.
The region moved to the more flexible Level 2 alert quarantine level this month, allowing more mobility and more businesses to reopen.
The MMDA will ask local leaders in Metro Manila to approve the return of number coding from 5 p.m. to 8 p.m., but public transport vehicles and health workers will be exempt.
"At the moment, our public transport is not yet normal. We're going at 70 percent capacity. There are even lines at peak times, "Abalos said.
"Karamihan sa atin isa lang ang sasakyan (Most of us only have one car). Once sabihin namin all day, you can't use your car, they will have to stand in line, pipila po sila (They'll be lining up) We really need to balance things out, "he added.
Abalos had said they could impose the regime during the morning rush hours between 7 a.m. and 9 a.m., subject to the approval of the mayors.
He also asked malls to adjust their operations to one hour later than usual time to ease traffic during rush hours.
Abalos said in early October that the policy remains in place to prevent the peak of COVID-19 cases, as the capital region's public transport network has not yet returned to normal.
Some people may also use carpooling, which could risk the spread of COVID-19.
But the official warned earlier this month that the digital coding system would return if traffic congestion along the EDSA, the region's main thoroughfare, worsens.
LOOK
—With a report by Vivienne Gulla, ABS-CBN News