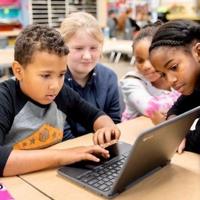 Free Adult Coding Classes Running This Week | Local News
The Madisonville Hopkins County Economic Development Corporation recently partnered with Codefi of Sikeston, Missouri to offer free coding courses for adults. Codefi teaches Full-Stack Web Development which includes the front-end and back-end parts of an application.
These free adult coding classes started last night, with nine students signing up. The courses will last 20 weeks with a break of two weeks, then a second of 20 weeks. No prior experience is necessary. This program provides the skills, experience, and job readiness necessary to prepare adults for high-paying, high-quality, entry-level software developer employment.
In addition to adult coding classes, about three weeks ago the Hopkins County Youth Coding League (YCL) kicked off, with a total of ten students. According to Codefi, it's the only extracurricular coding program designed for middle and high school students that uses project-based learning, mixed with a competitive sports model, to introduce students to computer science in a fun and engaging way.
The Youth Coding League is the only program designed entirely for schools that introduces students in grades 5-8 to computer science and coding, with a focus on equity, access, and excellence. A structured regular season introduces key computing principles in a project-based learning environment, with students learning new computing concepts each week and applying them in a project. Students showcase their new skills in a competitive post-season with big prizes at stake.
"Our Design" is the name of this spring's regular season YCL program game, with coders tackling coding through Game Design. The YCL is at Browning Springs Middle School in Madisonville, teaching seventh and eighth graders.
For more information visit codefiworks.com/youthcodingleague/